Fictional rebranding of Club Man Shop (CMS), is specialized in made-to-measure Men's suits, overcoats, shirts and pants. Mixing detailed illustration, iconic illustration and photography all in blue and red monochromatic tones is developed an entire system for the stationery, the packaging, the posters and personal ordering forms for this tailoring shop.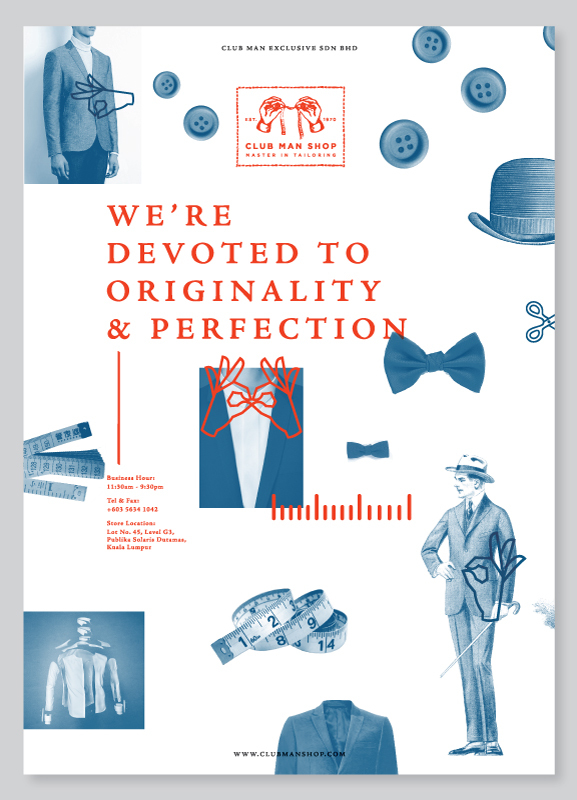 The main typeface used for the communication is an old-style serif and only in some titles or details is used a modern sans-serif typography.
The proposal for the website gives a relevant place for the modernity of a common e-commerce store, getting distance from the 'hand-made' and illustrated language used for the other printed and physical pieces.